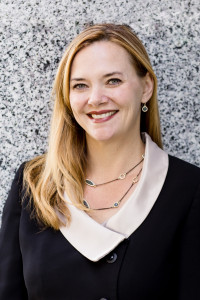 Heidi Klippel is a San Diego native. She received a scholarship from the William Randolph Hearst Foundation to attend the University of San Diego (USD), where she graduated magna cum laude with a Bachelor's in political science.  Heidi was always a dedicated student and received various accolades for her scholastic achievement including a feature on the National Dean's List, the Phi Theta Kappa Society international scholastic honor award and the Kappa Gamma Pi National Honor Society award.
Knowing she wanted to be an attorney, Heidi began working in law offices at the age of fourteen. After graduating from USD, she went on to obtain her Juris Doctorate from California Western School of Law, graduating in the top third of her class. During her time as a law student, Heidi concentrated her law studies in the areas of estate planning, tax planning and corporate/business law.
After completing law school and passing the bar exam, Heidi worked as an associate attorney for approximately three years before she decided to open the Law Offices of Heidi Klippel, and has been serving San Diego in the areas of estate planning and corporate law ever since. Heidi's firm is located in La Jolla, and offers comprehensive estate and trust services including trust creation, trust administration, probate, conservatorship and more. Additionally, the firm offers representation and counsel in the areas of corporate law, business planning and succession.
Heidi continually strives to be involved in the community by serving as an adjunct professor at San Diego Christian Heritage College, teaching undergraduate and adult learning courses in business law, presenting seminars at University of California, San Diego and Qualcomm, and even being featured on a local AM radio show.